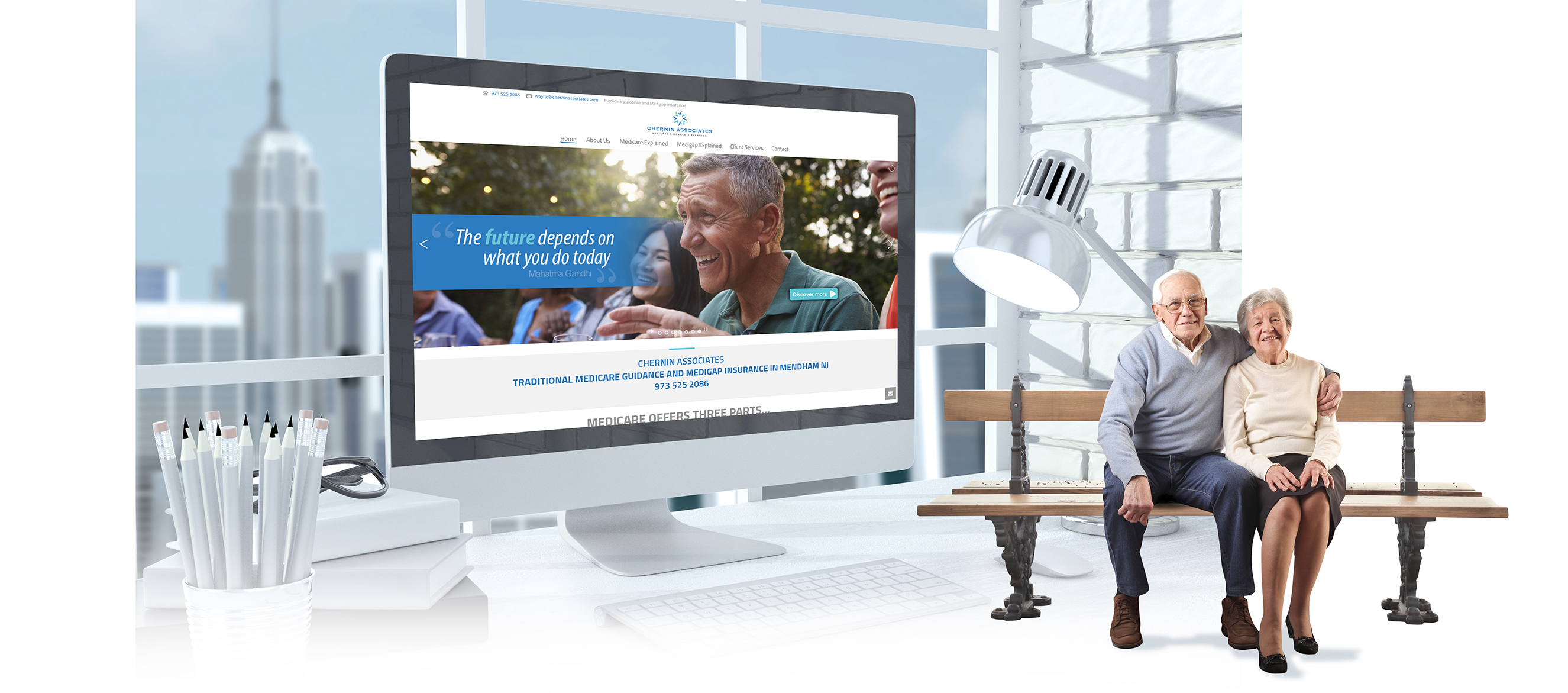 Branding • Web • Photography • marketing
Chernin associates
MEDICARE / MEDIGAP GUIDANCE & INSURANCE
Owner of Chernin Associates, Wayne Chernin is a licensed provider of Medicare Supplement Insurance in New Jersey. Servicing the entire state for many years and his customer service is what separates his company from the rest. Traditional Medicare has three parts, and the right Medigap Plan will cover what Medicare doesn't.
The creative process for Chernin Associates involved everything from brand, portrait photography, new visual identity, creating all marketing material and full website showcasing all of their Medicare and Medigap services.
PROJECT EXPERTISE
01.

BRANDING
02.

DESIGN
03.

PORTRAIT PHOTOGRAPHY
04.

VIDEO TESTIMONIALS
05.

WEB DEVELOPMENT
06.

MARKETING
I called several well-known web developers. They all wanted to sell me the same cookie cutter site. The experience that I had with Steve was so refreshing. His creative vision not only developed into an amazing website, but also became the foundation on how I marketed my company.